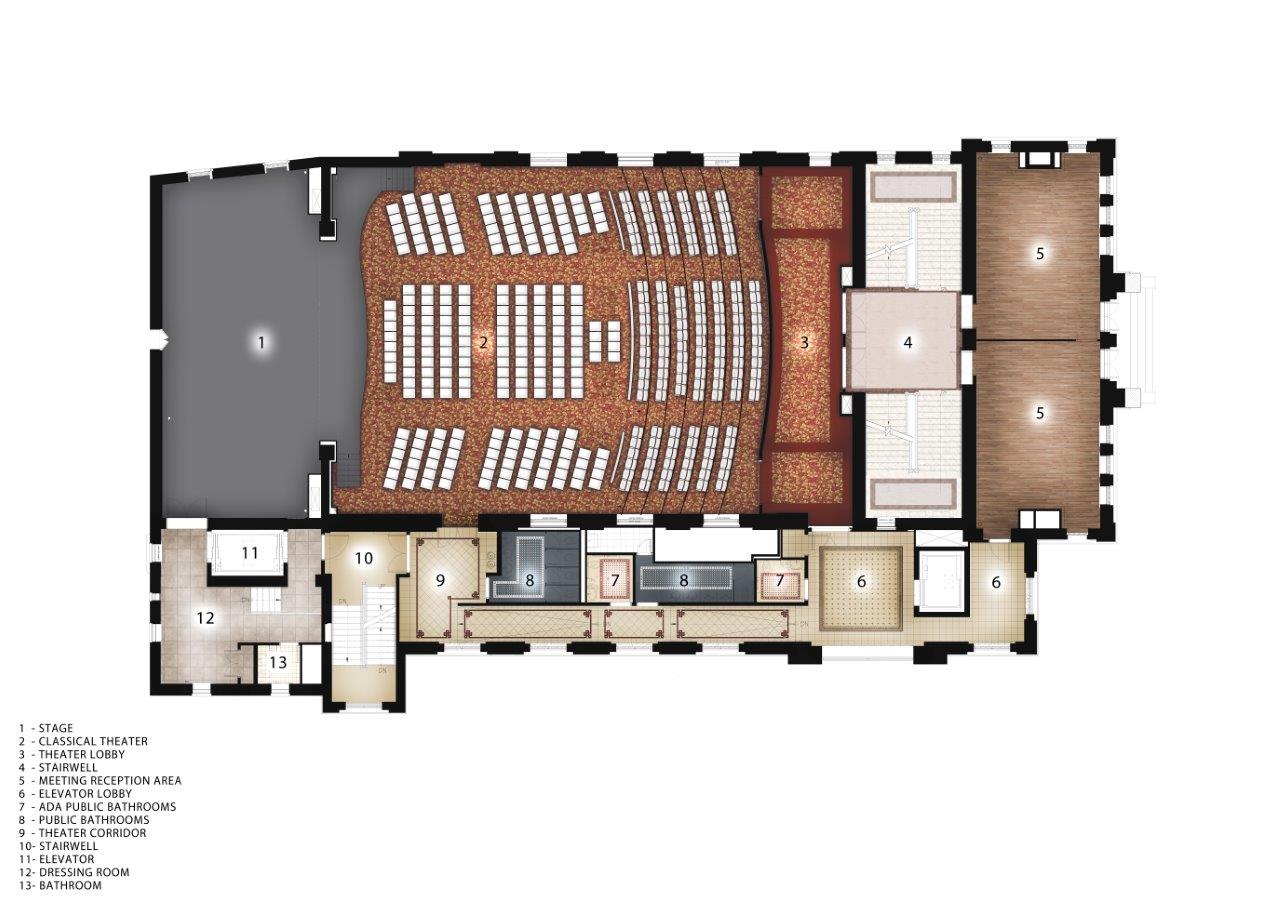 SAINTS PETER AND PAUL ROMAN CATHOLIC CHURCH/ HENRY McCADDIN MEMORIAL HALL RENOVATION AND ADDITION
LOCATION: BROOKLYN, NY
SIZE: 41,600 SF
The Henry McCaddin Memorial Hall was designed by Architect Thomas J. Houghton, a disciple and partner of Patrick Keely; with whom the pair are responsible for the design of many of the 19th century and early 20th century churches and schools throughout the New York City area. The McCaddin Memorial was envisioned as an "institution for intellectual improvement and social recreation not only to the parishioners, but also to all residents of the Eastern District of the City of Brooklyn". McCaddin Memorial was constructed in 1897, highlighted with buff Roman brick, trimmed with Limestone and ornamented with Romanesque architectural elements.
TPD was tasked with the restoration, renovation and conversion of this historic community facility into a multi-use cultural center; housing a church, classrooms and theatre. To meet the programmatic requirements and save the interior architecture of the existing building, TPD envisions an addition to accommodate the "service spaces"; egress for the theatre; additional space in the church; and a separate and recognizable church entrance. TPD created four "new addition" options varying in architectural styles from the traditional, classical design to match the existing building; to a modern design drawing inspiration from the evolving Williamsburg area.
Much like the exterior, the existing interior spaces of McCaddin Memorial are adorned with historic details and elements. Coffered ceilings, intricate plaster moldings, cast iron stair railings, mosaic tile flooring, and ornamental door frames and trim adorn the existing spaces which are preserved and replicated throughout.